Employee

Financial Wellness Program
Deliver personalized financial wellness programs your employees want on our highly customizable 'Done For You' platform.
Ready to learn more?
See How Our Program Works
Who Enrich Is For & How It Works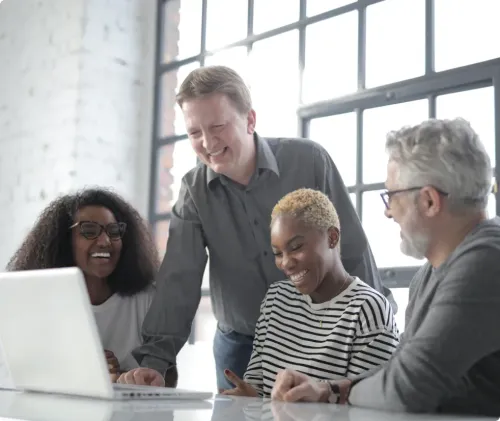 Enrich can help...
Engage and empower customers with personalized education, customize specific calls-to-action, integrate content or resources into Enrich, increase customer reach, understand financial needs and uncertainty, and segment reporting by specific cohorts or groups.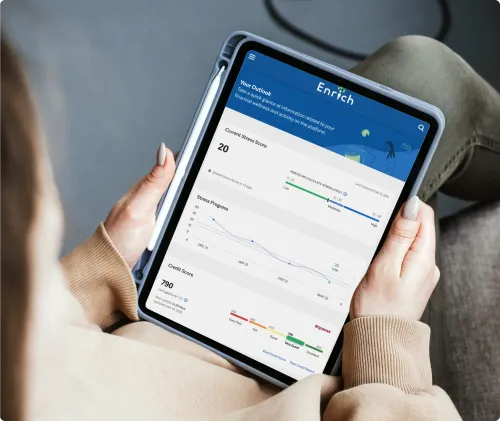 We built a platform customers want to use
Financial wellness is a subjective concept, varying from person to person. We take a distinctive approach by leveraging Your Money Personality, continuous Stress Analysis, and Money Mindfulness resources. With a focus on financial inclusion and equity, our objective is to drive heightened engagement. By embracing these tools, we empower individuals to make well-informed financial choices and foster a deeper connection with our services, resulting in strengthened utilization.
Our Partners
Trusted by over 12,500 companies to empower their users with personalized financial education.
Awards & Recognition
Pensions & Investments

Eddy Award: Financial Wellness
Pensions & Investments' annual Eddy Awards recognizes plan sponsors and service provider leaders who offer investment and financial education to their participants regarding smart strategies to invest and plan for retirement.

Institute for Financial Literacy

Education Program of the Year
Established in 2007, the mission of the Excellence In Financial Literacy Education (EIFLE) Awards is to promote the effective delivery of consumer financial products, services and education by acknowledging the accomplishments of those that advance financial literacy education.

AFCPE Award

Outstanding Consumer Info
The annual award is given to a company or agency that displays scope, timeliness and scholarship in its approach to financial literacy, and provides information useful to those working in the field of financial counseling and planning.

Frequently Asked Questions
Do you really customize the program?
Do Financial Programs actually work, and will my employees use them?
What makes Enrich different from the competition? Aren't all these programs the same?
How can we determine the ROI of the program? How can I justify the cost?
How much work with this be for me? I'm already juggling so many projects.
Have another question? Talk with our team