Categories

Employers & Organizations
Related Posts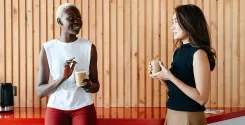 Employers and Organizations
10 Simple Ways Benefits Managers Can Recession-Proof Their Employee Benefits Package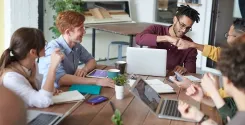 Employers and Organizations
30 Unique Employee Perk Ideas to Add to Your Benefits Package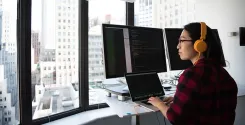 Employers and Organizations
Financial Wellness Should Play a Major Role in Your Post-Pandemic Employee Benefits Strategy
Employers and Organizations
10 Quotes from HR Professionals to Inspire Benefits Managers
Last Update: October 24, 2022

 
Although benefits managers do not hire employees, they are certainly central to attracting new talent. That means the first job of a benefits manager is to determine how their benefits package stacks up against the competition. Ask questions such as:
Is our benefits package in line with the labor market?
Does our package compare to our competitors' packages?
Do our benefits match the roles for which we are hiring?
Even the timing matters. Although it was once standard for an employee to work 90 days before major medical and 401(k) benefits kicked in, in today's market, many companies offer to start those benefits upon signing. What benefits are needed to get the very best applicants – and keep the employees you already have?

Few companies have a homogeneous workforce in terms of age, life stage, gender, race, and socio-economic status. Because of this, the one-size-fits-all benefits package is no longer a selling point for prospective employees, nor is it a staying point for those already on the payroll. 
Benefits managers need to focus on elective benefits that allow employees to choose the benefits that fit their unique situation.
Look at it this way: a 55-year-old married female employee who is caring for her aging father and still has a high schooler at home will have completely different needs from a 25-year-old single male struggling with student loan debt and building his credit score.
Structuring a benefits package that allows each to get what they need most will have the greatest impact on hiring and retention.
Keep Reading: 30 Unique Employee Perk Ideas to Add to Your Benefits Package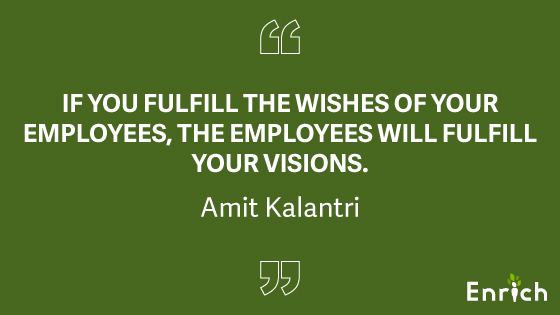 Offering basic healthcare is now a standard benefit sought after by job seekers.
A Fractl survey1 found that almost nine out of 10 people looking for a new job look for employers who offer more than the basic – including better healthcare plus dental and vision. But even these have become staples. 
The SHRM 2020 Employee Benefits Survey2 found that employees want the basics plus more supplemental health benefits, such as:
Critical illness insurance
Health savings accounts (HSA)
Telemedicine services
Medical flexible spending account
Employer contributions to HSA
Long-term care insurance
Supplemental insurance for family members
Mental health coverage
Infertility coverage
Wellness programs
Health and wellness benefits continue to be the most sought-after benefits by employees.

In the past two years, a lot has changed for your employees and those seeking a job at your company. Because of this, they have begun to rethink their lives and what is most important to them.
As a benefits manager, you need to understand these changes and be responsive to them. Doing so will give your company a good reputation for being a place where people choose to work.
The best way to determine the needs of your employees is to ask. But even more important, is to listen to what they say and find ways to make changes to benefits so that their needs are being met. 
Then, once you have the benefits in place, you need to communicate their existence. One study3 found that 58% of employees don't know what benefits are offered, while another4 found that only half of employees understood the benefits offered. 

One of the best ways to take care of employees is to understand that they are more than employees. These individuals have lives outside of work and look for employers who understand that.
The benefits most sought after, excluding major medical, are those that allow employees to have a good work/life balance, such as5:
Flexible hours – 75% want a flexible schedule
Remote work – 77% want more flexibility in where they work
Paid time off – 88% believe employers should provide PTO and 63% would turn down a job that didn't offer it6

Professional development(PD) benefits are important to employees, however, just one-third of employees are satisfied with their PD benefits. In fact, one out of five employees would leave an organization that didn't provide adequate PD opportunities7. 
When considering recruitment and retention, get employee feedback to find out what employees want. You should also consider PD as part of your succession planning to help fill upcoming positions left vacant through retirement and attrition. 
 
Look for differences based on career level and job function to determine the best PD fit for your organization.
Some PD opportunities include professional memberships, offsite PD, certification fees, professional license fees, onsite PD, undergraduate and/or graduate education assistance, cross-training, leadership training/coaching, mentoring, and career counseling.

One study8 found that 79% of people who quit their job did so because they didn't feel appreciated. They also found that employee appreciation leads to an 18x increase in productivity, 12x more likely to have strong business results, and can add 3.5 years to an employee's tenure at a company. 
One way to help employees feel valued is through personalization. When possible, benefits should be personalized to provide more value to the employee.

Sometimes, benefits managers will need to get creative based on the needs of the workforce. For example, if a large portion of employees work remotely, then consider offering benefits that acknowledge the difficulty of working from home and maintaining a separation of work life and home life. Some companies have offered such things as:
Office supply stipend
Lunch reimbursement
Child care assistance
Technology stipend
Food delivery subscriptions
If a benefits manager stays on their toes, they can often find a small benefit that will make a big impact. One company in California offered to cover the expense of air purifiers for remote employees suffering from poor air quality due to wildfires. 
The way to remain competitive is to consistently look for ways to solve employee problems. 

One of the biggest productivity losses stems from financial stress. One study9 found that two-thirds of employees are financially stressed, and this stress costs companies $4.7 billion weekly in lost productivity.
Unfortunately, this is a trend that is not likely to get better on its own. Almost half of employees (46%) don't see their financial situation improving over the next year and 44% feel overwhelmed by financial decisions10.
Offering a holistic financial wellness benefit can help companies:
Boost productivity
Attract talent
Increase employee loyalty

This quote sums up what benefits managers know to be true. Finding (and keeping) the right employees is the key to a company's success. That's why creating the right benefits package is so important.
Keep Reading: 55 Best Employee Financial Wellness Benefits
To learn more about Enrich's financial wellness program and how this benefit can help your company meet key metrics, follow our guide on how to calculate the ROI for this employee benefit.
1 - https://www.frac.tl/employee-benefits-study/ 
2 - https://www.shrm.org/hr-today/trends-and-forecasting/research-and-surveys/pages/benefits-report.aspx
3 - https://league.com/resource/hbr-report-employee-experience/ 
4 - https://www.ifebp.org/bookstore/benefits-communication-survey-results/Pages/benefits-communication-survey-results.aspx 
5 - https://www.weforum.org/agenda/2020/07/working-flexibly-new-normal-poll/
6 - https://quickbooks.intuit.com/time-tracking/resources/pto-survey/
7 - https://www.shrm.org/hr-today/trends-and-forecasting/research-and-surveys/Pages/2017-Job-Satisfaction-and-Engagement-Doors-of-Opportunity-Are-Open.aspx
8 - https://www.octanner.com/insights/articles/2019/10/3/feeling-valued-at-work.html
9 - https://www.brightplan.com/2021-wellness-barometer-survey
10 - https://www.metlife.com/employee-benefit-trends/
 
Featured Posts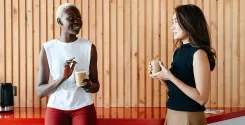 Employers and Organizations
10 Simple Ways Benefits Managers Can Recession-Proof Their Employee Benefits Package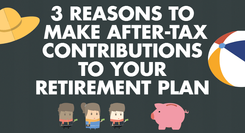 Employers and Organizations
3 Reasons to Make After-Tax Contributions to Your Retirement Plan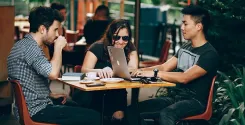 Employers and Organizations
Financial Information vs Employee Behavior Change: Which Is More Important for Your Company's Financial Wellness Program?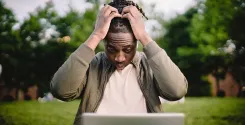 Employers and Organizations
Does Your Employee Financial Wellness Program Take Mindset Into Consideration?
Related Posts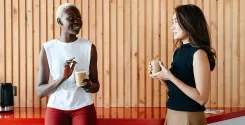 Employers and Organizations
10 Simple Ways Benefits Managers Can Recession-Proof Their Employee Benefits Package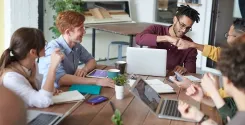 Employers and Organizations
30 Unique Employee Perk Ideas to Add to Your Benefits Package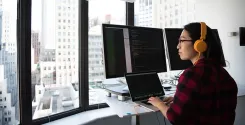 Employers and Organizations
Financial Wellness Should Play a Major Role in Your Post-Pandemic Employee Benefits Strategy