Categories

Employers & Organizations
Related Posts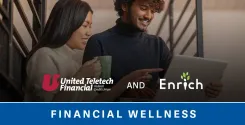 United Teletech Financial Federal Credit Union Partners with iGrad to Offer the Enrich Personalized Financial Wellness Program to its 25,000 Members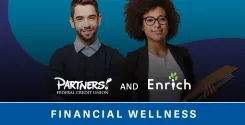 Partners Federal Credit Union Teams Up with iGrad to Offer the Enrich Personalized Financial Wellness Program to its 163,000 Members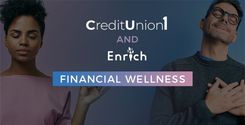 Credit Union 1 Partners with iGrad to Offer the Enrich Financial Wellness Platform
Enrich News
Unitus Community Credit Union Teams Up with iGrad to Offer the Enrich Personalized Financial Wellness Program to its more than 100,000 Members
Last Update: March 15, 2023
SAN DIEGO—Unitus Community Credit Union has teamed up with San Diego-based financial education company iGrad to offer the award-winning Enrich™ financial wellness platform to its more than 100,000 members.
Unitus' Enrich personalized financial wellness program features the Your Money PersonalityTM financial behavior assessment, which analyzes each user's financial "personality." The platform also provides:
Financial education courses with personalized action plans on topics including budgeting, mortgages, healthcare, college savings, student loan repayment, banking, credit, financial planning, and more;
Retirement and home affordability analyzers;
A suite of student loan and higher education tools;
Personal finance calculators and a real-time budget tool.
Based in Portland, Ore., Unitus Community Credit Union serves more than 100,000 members in Oregon and Washington.
Unitus selected the Enrich platform because of its robust bilingual content that will help members navigate the next steps in their financial journeys, said Unitus President and CEO Steven Stapp. 
Whether members are just starting to save, are working to repair their credit, or planning for retirement, Enrich has tools to help each Unitus member with their unique financial goals, he said.
By offering financial education and planning tools, Unitus is helping members plan for the unexpected, what's next, and how they'll successfully navigate their finances in the long term, Stapp said. 
"Connecting our members with the tools they need to successfully plan for the future is part of our overall mission to assist our members through every life defining moment," Stapp said. "The Enrich platform offers tools our members can start using immediately to assess their current financial situation and help them build goals for the future." 
Enrich is used by more than 20,000 employers and more than 300 financial institutions nationwide, with artificial intelligence technology that engages each user with the most relevant content based on financial situation and stage of life. The Enrich platform includes dynamic tools and courses, delivering a highly personalized and interactive learning experience on financial topics including student debt, mortgages, budgeting, investing, retirement, and long-term care. 
A 2021 Capital One CreditWise survey1 revealed that 73 percent of Americans rank their finances as the most significant source of stress.  
Nearly 50 percent of 3,000 surveyed adults said money worries had a "severe or major impact" on their mental health over the past year, according to the 2022 PwC Employee Financial Wellness Survey.2
Enrich data from January 2020 to December 2021 found significant increases in financial wellness among its users:
35 percent increase in users who reported that they are on track with saving for their goals
14 percent increase in users who are contributing to their retirement savings plan
59 percent increase in users who had built up an emergency savings of at least three months of living expenses
28 percent increase in users who pay off credit card debt in full monthly
 
The Enrich data showed that users who reported lower financial stress said that decrease was substantial–nearly 32 percent. Nearly 36 percent attributed that reduction in financial stress to using the Enrich platform.
"Improved financial wellness can have a major positive impact on overall quality of life," said Todd Woodlee, Enrich vice president of business development. "Many adults of all income levels are worried about their financial future. We are thrilled to be a key part of Unitus Community Credit Union's commitment to improving the financial wellness of its members."
About iGrad
iGrad is a San Diego-based financial technology company that provides artificial intelligence-powered financial wellness solutions to more than 2.7 million students at 650 colleges and universities, over 20,000 employers and over 300 financial institutions. iGrad's Your Money Personality™ was recently recognized by the Institute for Financial Literacy with the 2020 Excellence in Financial Literacy Education (EIFLE) Adults' Education Program of the Year award. iGrad is one of three 2020 honorees in the inaugural Barron's Celebrates: Financial Empowerment, after being selected by a team of judges for its contributions to improving the financial health and security of Americans. iGrad recently received the 2022 Eddy Award for Financial Wellness by Pensions & Investments for its Enrich platform. For more information about the iGrad platform, visit https://www.igradfinancialwellness.com. For more information about the Enrich platform for employers and financial institutions, visit  http://www.enrich.org.
About Unitus Community Credit Union
At Unitus, we're dedicated to improving lives in the communities we serve. As a member-owned local credit union, we invest in people by doing the right thing. Through partnerships with nonprofit organizations, we provide support for community groups through volunteerism and financial donations. Our 106,000 members count on us to serve them and their communities; our 300+ employees share that passion for service. Learn about the local impact Unitus makes by visiting unitusccu.com.
1 - https://www.cnbc.com/select/73-percent-of-americans-rank-finances-as-the-number-one-stress-in-life/
2 - https://www.pwc.com/us/en/services/consulting/business-transformation/library/employee-financial-wellness-survey.htm
Featured Posts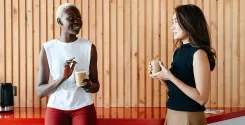 Employers and Organizations
10 Simple Ways Benefits Managers Can Recession-Proof Their Employee Benefits Package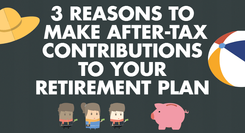 Employers and Organizations
3 Reasons to Make After-Tax Contributions to Your Retirement Plan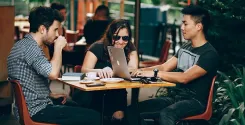 Employers and Organizations
Financial Information vs Employee Behavior Change: Which Is More Important for Your Company's Financial Wellness Program?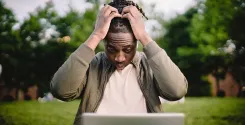 Employers and Organizations
Does Your Employee Financial Wellness Program Take Mindset Into Consideration?
Related Posts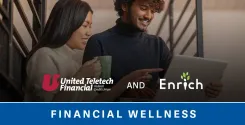 United Teletech Financial Federal Credit Union Partners with iGrad to Offer the Enrich Personalized Financial Wellness Program to its 25,000 Members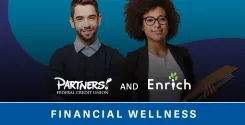 Partners Federal Credit Union Teams Up with iGrad to Offer the Enrich Personalized Financial Wellness Program to its 163,000 Members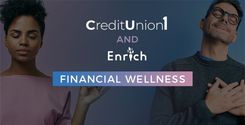 Credit Union 1 Partners with iGrad to Offer the Enrich Financial Wellness Platform